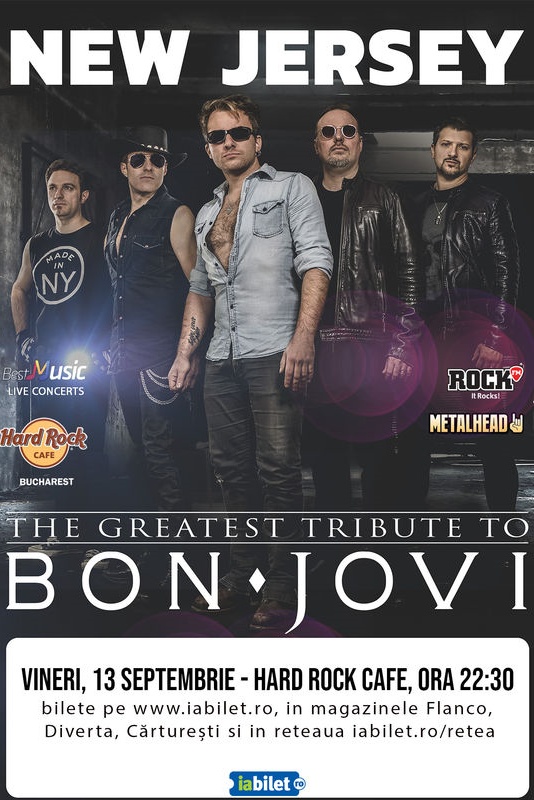 Bon Jovi Tribute
(Muzica)
Data:

13/09/2019

Locatie:

Hard Rock Cafe
Publicul de la Hard Rock Cafe va fi din nou incantat de catre formatia New Jersey, formatie tribut Bon Jovi.
Trupa de origina italiana si-a inceput activitatea in 2007 si este considerata una dintre cele mai fidele formatii tribut.
Din aceasta trupa fac parte muzicieni profesionisti care aduc savoare fiecarui concert.
Vino la Hard Rock Cafe sa canti Bed of Roses, Living on a prayer, Keep the Faith, Blaze of Glory sau It's my life alaturi de New Jersey.